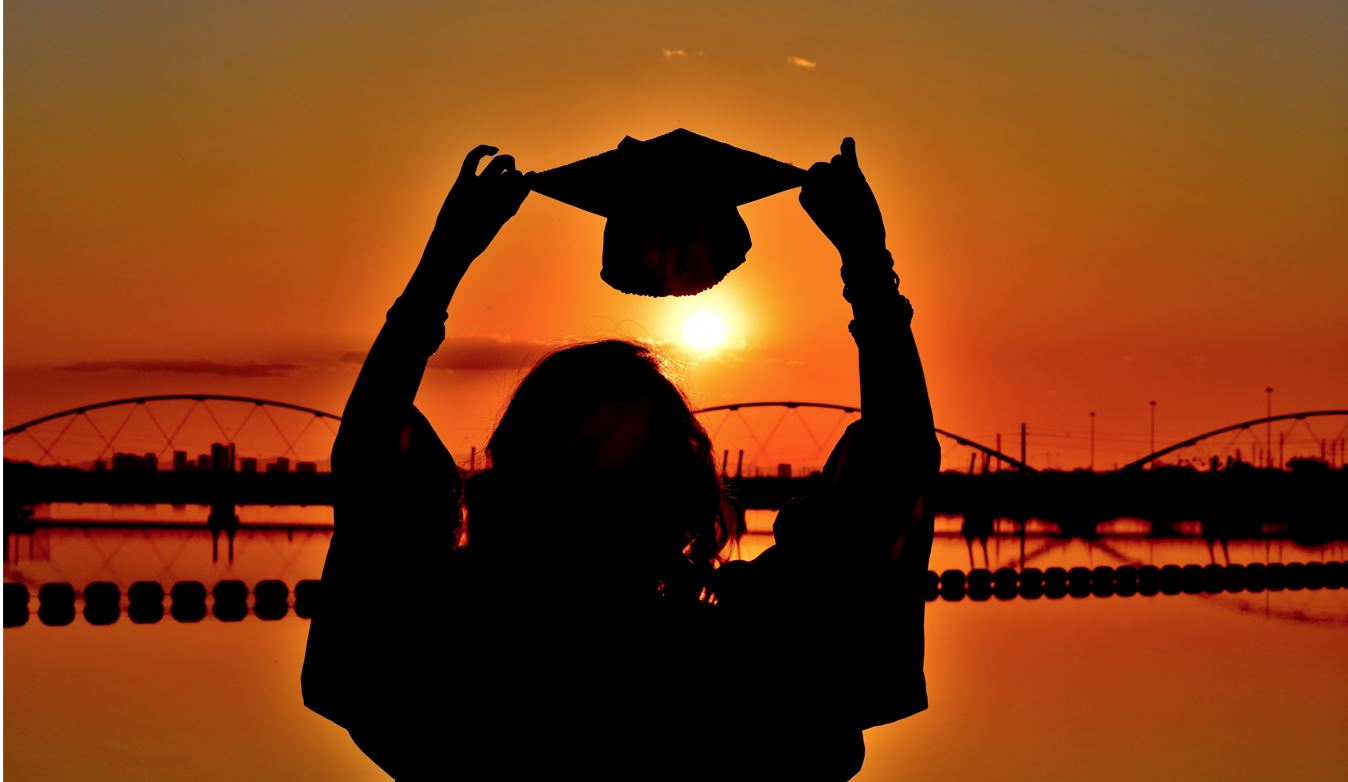 Research Fellows
Research Fellows for Academic Year 2021-2022
Kory Floyd 
Health Communication Research Fellow
University of Arizona
Academic Years 2015-Present
Professor Kory Floyd studies the communication of affection in close relationships. He is especially interested in why affection feels good and how it is good for us. His work shows that people's mental health, physical health, and relationships are all improved by affectionate communication. He has found that highly affectionate people sleep better, have stronger immune systems, experience less depression, and recover more quickly from stress. In his current studies, he is exploring whether receiving affection is an effective way to reduce pain.
Floyd is also interested in why some people are more affectionate than others.  He studies this by examining the interplay of family upbringing with specific genes related to emotion, empathy, and compassion. A consistent theme throughout his teaching, research and writing is the strong connection between communication, physiology, and health. 
John Genette
Civil Communication Research Fellow
Black Mountain Communications Inc.
Academic Years 2015-Present
John Genette, M.A. (ASU '05), is a guest lecturer, certified Civil Dialogue Facilitator, and Citizen Artist. He is collaborating with Jennifer Linde, Leah Marché, and Judy Schwiebert on a new program called Storyscope – A Story Circles Project. Developed in association with the I-4C Collective and affiliation with the U.S. Dept. of Arts & Culture, Storyscope's mission is to strengthen communities by bringing people together to share personal stories and perspectives in a spirit of equity and belonging. As a performing artist, John has created original shows and solo performances at The Empty Space and The Whole Life Center at Shadow Rock, has appeared in The Encyclopedia Show and is active in the storytelling community. John is president of Black Mountain Communications Inc., a fundraising agency.
Ronald L. Jackson II
Hugh Downs School of Human Communication Research Fellow
University of Cincinnati
Academic Year 2019-2020, 2020-2021, 2021-2022
Professor of Communication at the University of Cincinnati, Dr. Ronald L. Jackson II is the author of sixteen books including Scripting the Black Masculine Body in Popular Media and the 2014 Comic-Con Eisner Award-winning Black Comics: Politics of Race and Representation (with Sheena Howard). His co-edited (with Kimberly Moffit and Simone Puff) anthology entitled Gladiators in Suits: Race, gender, and politics of representation in Scandal was released in 2019, and an Oxford University Press text entitled Contemporary Public Speaking is scheduled to be released in March 2020. A Past President of the National Communication Association, Professor Jackson now serves on three nonprofit boards: Health Moms & Babies, God's Favor Mobile Meals ministry, and Catholic Charities of Southwestern Ohio. He has held faculty appointments at Penn State University, University of Illinois and recently a visiting professor appointment at the University of Graz in Austria.
Kent Ono
Hugh Downs School of Human Communication Research Fellow
University of Utah
Academic Year 2019-2020, 2020-2021, 2021-2022
Kent A. Ono Ph.D. (Communication Studies, University of Iowa, 1992) is a Professor in the Department of Communication at the University of Utah and President-Elect of the National Communication Association. His research focuses on rhetoric; media and film studies; and race, ethnic, and cultural studies. Before moving to Utah, Ono was on the faculties of the University of California, Davis (1992-2002), and the University of Illinois, Urbana-Champaign (2002-2012). At Davis, he directed the Cultural Studies Program (1999-2002). At Illinois, he directed the Asian American Studies Program (2002-2007) and the Center on Democracy in a Multicultural Society (2005-2006). And, at Utah, he chaired the Communication Department (2012-2017). He authored, co-authored, edited, or co-edited six books. His authored/co-authored books are Contemporary Media Culture and the Remnants of a Colonial Past (Peter Lang, 2009); Asian Americans and the Media with Vincent Pham (Polity, 2009); and Shifting Borders: Rhetoric, Immigration, and California's Proposition 187 with John Sloop (Temple University Press, 2002). He is a past editor of two NCA journals: Critical Studies in Media Communication and Communication and Critical/Cultural Studies and founder and series co-editor of the book series, "Critical Cultural Communication," at NYU Press.
Past Research Fellows
Gail Fairhurst
Hugh Downs School of Human Communication Research Fellow
University of Cincinnati
Academic Years 2017-2018
Gail T. Fairhurst is a Distinguished University Research Professor of Organizational Communication at the University of Cincinnati. She specializes in leadership processes, including problem-centered leadership and framing. She has published over 80 articles and chapters in communication and management journals and books. She is the author of three books, including Discursive Leadership: In Conversation with Leadership Psychology and The Power of Framing: Challenging the Language of Leadership, which is now being translated into Mandarin. She has researched or consulted with numerous Fortune 500 companies, and her work has received a number of academic awards. She is a Distinguished University Research Professor,  Fellow of the International Communication Association,  Distinguished Scholar of the National Communication Association, and Fulbright Scholar.
Lawrence Frey
Hugh Downs School of Human Communication Research Fellow
University of Colorado Boulder
Academic Years 2016-2017, 2017-2018
Professor Lawrence (Larry) R. Frey teaches quantitative and qualitative methods, communication and human relations, and applied communication. His research seeks to understand how participation in collective communicative practices (especially by those who are marginalized and oppressed) makes a difference in people's individual and communal lives, and how communication scholars can use their theories, methods, pedagogies, and other practices to promote social justice through communication activism research and teaching. He is the author or editor of 17 books and more than 110 other publications, and he has received 20 distinguished awards, including, from the National Communication Association, the Gerald M. Phillips Award for (lifetime) Distinguished Applied Communication Scholarship, the Applied Communication Division's Outstanding Scholarly Book Award (seven times), and the Group Communication Division's Ernest Bormann Research (Book) Award (four times), as well as Ohio University's School of Communication Studies' Elizabeth G. Andersch Award (for excellence in teaching, scholarship, and mentoring). He is a past president of the Central States Communication Association, a member of its Hall of Fame, and a recipient of the organization's Outstanding Young Teacher Award, as well as a recipient of the Master Teacher Award from the Communication and Instruction Interest Group of the Western States Communication Association. 
Alberto Gonzalez
Intercultural Communication Research Fellow
Bowling Green State University
Academic Years 2017-2018 
Professor González works in the areas of intercultural communication and rhetoric. His published research includes examinations of the political discourse of Mexican American activists and explorations of popular music as a mode of communication. His work has appeared in various journals, including The Quarterly Journal Of Speech, Youth Theatre Journal, Western Journal of Communication, Southern Communication Journal, and Communication Quarterly.  He has co-edited several books, including Our Voices: Essays in Culture, Ethnicity, and Communication (with Marsha Houston and Victoria Chen, now in its 5th edition) and Mediating Cultures: Parenting in Intercultural Contexts (with Tina M. Harris). 
González has served as the Chair of the International and Intercultural Division of the National Communication Association (NCA). From 2007-2012 he served as chair of NCA's Affirmative Action & Intercaucus Committee. 
Currently, Dr. González is editing a book of essays that honor the rhetorical legacy of Nobel Laureate and environmental activist, Wangari Maathai.
Catherine "Lucy" Hawking
Visiting Communication Research Fellow
Author and Journalist
Academic Years 2016-2017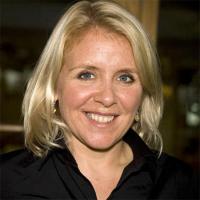 Lucy Hawking is a British author and journalist. She is the original creator of the George Greenby books, a series of adventure stories that aim to explain complex science to a young audience through dramatic storytelling. Lucy works with a range of distinguished scientists on the George Greenby series, including her very well-known father, Stephen Hawking. Lucy studied Modern Languages at Oxford before becoming a journalist. She has written for newspapers and magazines and has also published two comedy novels for adults.  
Lucy was made a fellow of the Royal Astronomical Society in recognition of the work she has done in explaining science to a young audience. 
Gary Kreps
Health Communication Research Fellow
George Mason University
Academic Years 2015-2016, 2016-2017, 2017-2018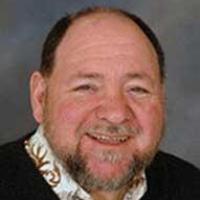 Gary L. Kreps, Ph.D. (University of Southern California) serves as a University Distinguished Professor and Director of the Center for Health and Risk Communication at George Mason University. He examines the health information and support needs of vulnerable populations, such as members of marginalized immigrant groups, the poor, low educated, the ill elderly, minority group members, people living with disabilities, and individuals confronting serious and stigmatized physical and mental health problems. He applies research with these populations to developing evidence-based, culturally sensitive health promotion programs, campaigns, and media.  He has participated in more than $50 million dollars in external funding for his research from major federal agencies, foundations, professional associations, corporations, healthcare systems, and foreign governments.  His research is reported in more than 400 articles, chapters, and books. 
Mark Orbe 
Intercultural Communication Research Fellow
Western Michigan University
Academic Years 2016-2017, 2017-2018 
Mark P. Orbe Ph.D.  (Ohio University, 1993) is an internationally known educator, author, and consultant/trainer. His teaching and research interests center on the inextricable relationship between culture and communication as played out in a number of contexts (intrapersonal, interpersonal, intergroup, mass media).  In addition to publishing over a dozen books, he has also presented over 100 papers at regional, national, and international academic conferences, and published over 100 articles in scholarly journals and chapters in edited books.
In addition to his award-winning teaching, research, and service accomplishments, Dr. Orbe has actively sought out opportunities – across the U.S. and abroad – to utilize his expertise beyond the walls of the university. Through his consulting company, Dumela Communications, he has worked with a number of corporate, educational, health-care and community-based organizations in terms of promoting communication competence in an increasingly diverse society.