**The scholarship application process for the 2022-2023 academic year is now open!**
By completing and submitting the application, you automatically apply for all Hugh Downs School scholarships for which you are eligible. (Once you click "Finish" the application will automatically be sent to our office.)
Applicants must be COM majors currently enrolled in classes at ASU and must have established an ASU GPA. (Only Tempe campus-based students are eligible for the Hugh Downs School scholarships.)
The deadline to apply is Monday, February 28 at 5:00 p.m.
For application information and questions, please contact Sue Wurster at the Hugh Downs School of Human Communication, Stauffer A412, at suzanne.wurster@asu.edu
Our donors
We wish to thank our many generous alumni who help make it possible for us to continue to provide scholarship funding to our most deserving students. Depending on which scholarship is awarded, students receive approximately $300-$2,600.
Awards and Recognition Ceremony
Unfortunately, due to the ever-changing and unpredictable nature of the COVID-19 pandemic, we had to cancel our spring awards and recognition ceremony in 2020 and 2021. This was particularly disappointing because each year, we gather to recognize our students who have excelled in their academics and say an in-person "thank you" to those who are at the heart of the work we do every day.
However, we still printed the program and sent several copies to our scholarship recipients along with a framed certificate of their award. The 2020 program can be viewed HERE. The 2021 program can be viewed HERE.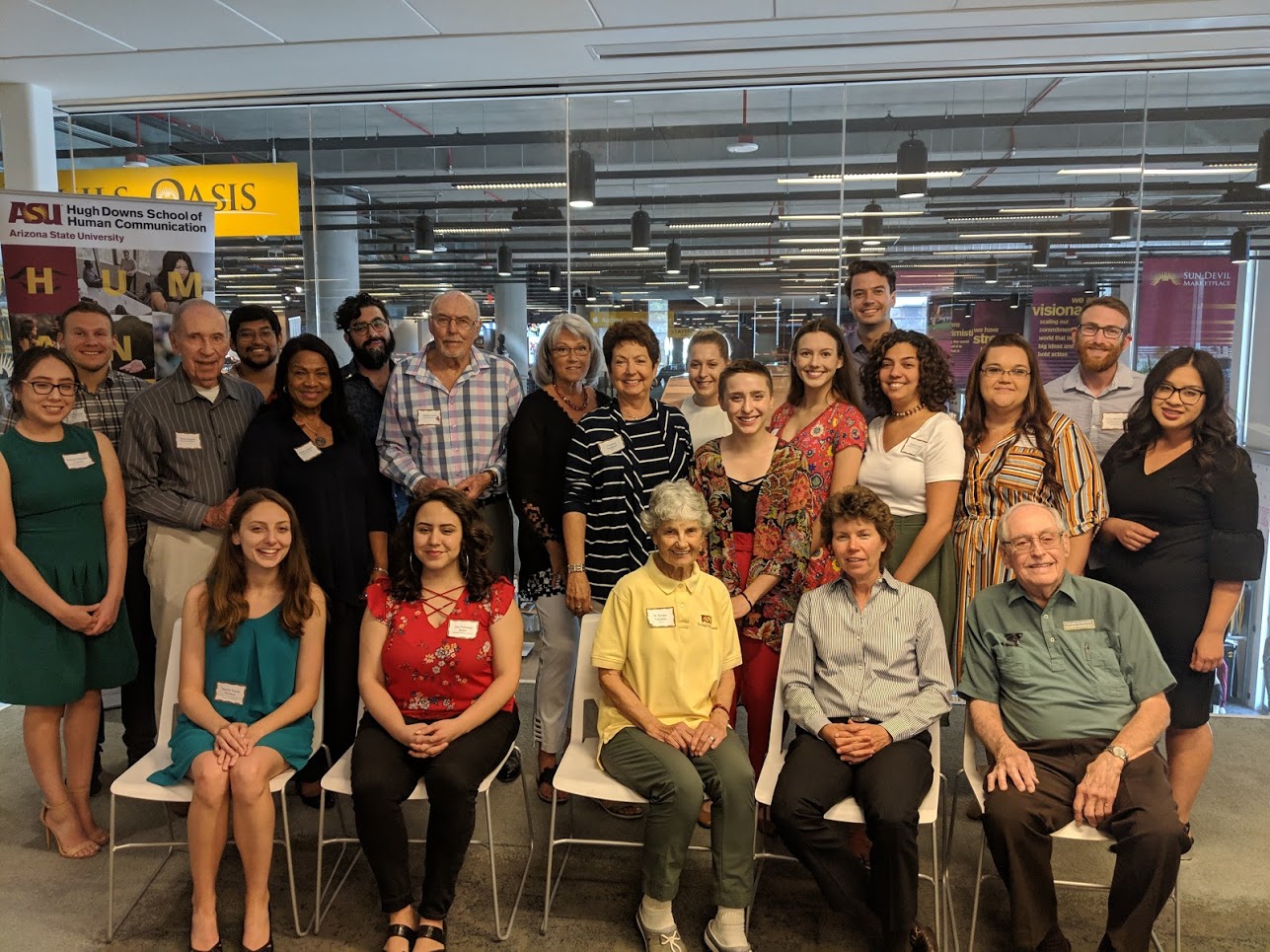 Additional Scholarship Information:
Scholarship opportunities for ASU online students
College of Liberal Arts and Sciences
ASU Financial Aid and Scholarship Services