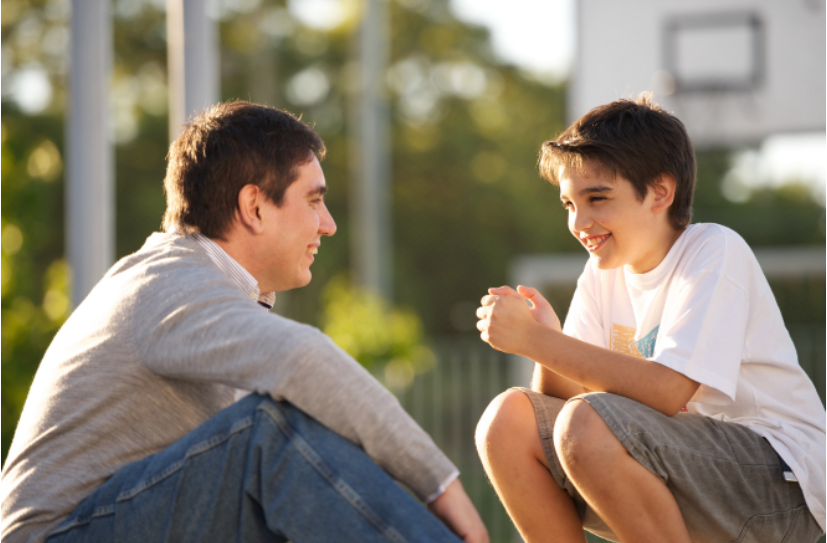 Empoderando nuestras comunidades: intervenciones en la salud social y conductual en América Latina y el Caribe
Bienvenidos

Jonathan Pettigrew, Profesor en Comunicación en Arizona State University, Diego Vega, Director de investigaciones Universidad Latina
Countries throughout Latin America are committed to rearing healthy, thriving children, promoting positive relationships, stopping bullying and violence against women, and creating safe and sustainable communities. To achieve these goals, we believe coordinated interventions can help. Through the videos below, you can join researchers, government workers, counselors and others to share your experiences designing, implementing, or studying intervention programs in Latin America and the Caribbean.

Los países de América Latina están comprometidos con: la crianza de niños sanos y prósperos, la promoción de relaciones positivas, el cese del acoso y la violencia contra las mujeres y la creación de comunidades seguras y sostenibles. Para lograr estos objetivos, creemos que las intervenciones coordinadas pueden ayudar. Por los videos abajo, puedes unirse a investigadores, trabajadores gubernamentales, consejeros y otros, para compartir sus experiencias en: el diseño, la implementación o el estudio de programas de intervención en América Latina y el Caribe.

Virtual Workshop on Social and Behavioral Health Interventions in Latin America and the Caribbean
La violencia en nuestros comunidades,
facilitada por Christine Karkashian
Jueves 24 de Marzo, 2022



Presentaciones

:

Tahira Vargas, Antropóloga, Directora de Equipo Vargas de Investigación Social en la República Dominicana

Amira de la Garza, Profesora en Comunicación en Arizona State University

Daniela Ribeiro Schneider, Departamento de Psicología, Universidad Federal de Santa Catarina

Martha Awilda Meléndez Díaz, Técnica Nacional de la Dirección de Equidad de Género y Desarrollo del Ministerio de Educación de la República Dominicana

Jonathan Pettigrew, Profesor en Comunicación en Arizona State University

Ignacio Mayoral, Director Desarrollo - Área Jurídica. Universidad Internacional de Valencia - VIU (España). Experto Asociado. Instituto Latinoamericano de la Naciones Unidas para la Prevención del Delito y el Tratamiento del Delincuente - ILANUD (Costa Rica)
La investigación como instrumento para el apoyo de las comunidades,
facilitada por Hyxia Villegas
Viernes 25 de Marzo, 2022
Presentaciones

:

Heidi Luft, Becaria Fulbright afiliada a la Universidad Autónoma de Santo Domingo en la República Dominicana y Profesora para la Facultad de Enfermería de la University de Texas Campo Médico

María Asunción Castillo, Coordinadora de Formulación de Proyectos y Subvenciones, Fundación Americana-Nicaragüense (ANF)

Christine Karkashian, Profesora investigadora, Escuela de Psicología,Universidad Latina, Costa Rica
Preguntas de audiencia y discusión

mira el video

Alvaro Campos, Director Instituto de Masculinidad, Pareja y Sexualidad (WEM), Costa Rica

Javier Vindas, Instituto de Alcoholismo y Farmacodepencia (IAFA), Costa Rica - ex-director

Sheila Murta, Presidenta de la Asociación de Investigación en Prevención y Promoción de la Salud en Brasil (BRAPEP), en nombre del equipo: Sheila Giardini Murta, Brenda Thallys Rocha Seabra, Felipe Siston, Josimar de Alcântara Mendes, Julyana Alves, Rafael Ribeiro Alves de Souza, Rafaela de Oliveira da Cunha, Victor Hugo de Lima Santos, Ilina Singh & Gabriela Pavarini


Esperamos reunir de nuevo en 2024. Hasta el proximo!