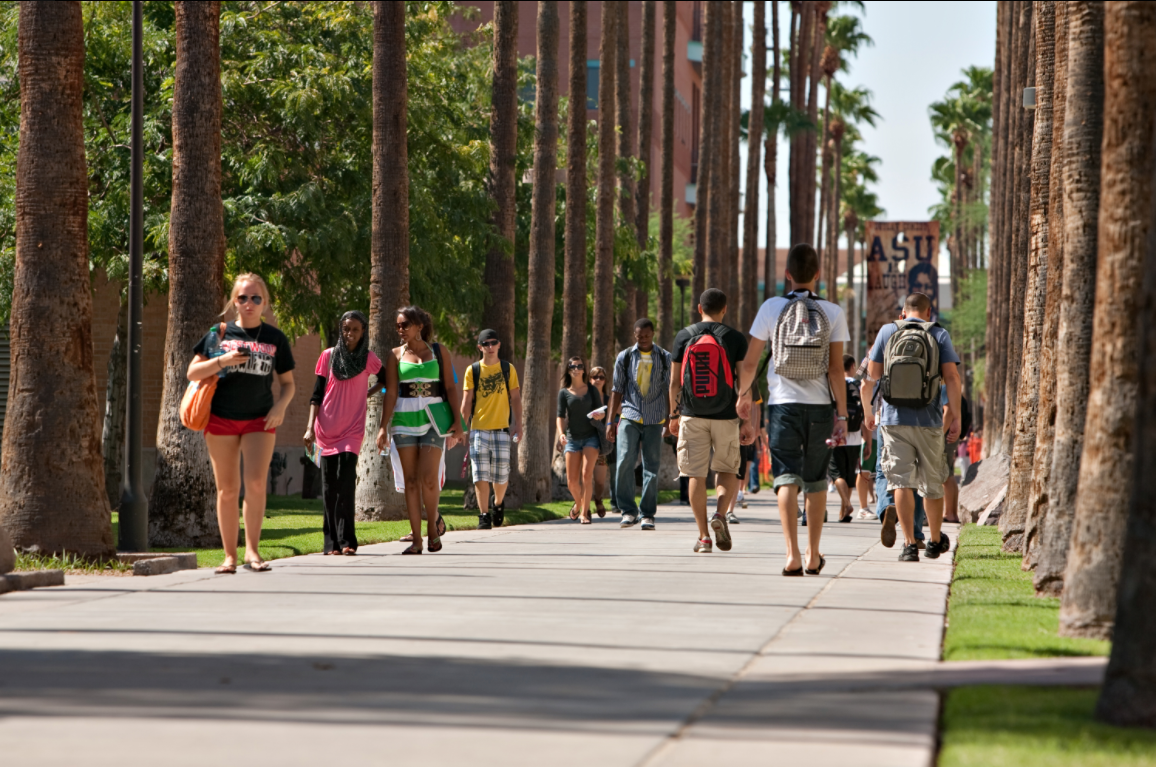 HDSHC Advisory Board
The HDSHC Advisory Board provides linkages to the broader community, gives us insight into how to better prepare our students for a changing world, and brings new ideas to the school's leadership. The HDSHC Advisory Board is comprised of exceptional community members and alumni.
Biographies for our Advisory Board members appear below.
Cindy Barnes
Cindy Barnes's professional experience includes community affairs, corporate social responsibility, development, non-profit volunteer management and higher education.  She has worked in the community sector and higher education for the last 25 years. She is retired from community affairs work and is an active volunteer in the east valley and farms the family cotton business in Queen Creek. 

She is a native Arizonan and a three-time alumnus of Arizona State University.  She holds a Ph.D. in public affairs, M.S in recreation administration and B.S. in interpersonal communication from Arizona State University.  In addition, she holds a certificate in Non-Profit Management and Leadership from ASU's Lonestar Philanthropy & Nonprofit Innovation and Corporate Community Involvement Certificate from Boston College Center.
 Brendan Cunningham
Brendan Cunningham is the Associate Director of Development for The College of Liberal Arts and Sciences, focusing on the Social Sciences.
Before joining the college, Brendan was the Director of Baseball Operations for ASU from 2010 through March 2018. He also graduated from the ASU W.P. Carey School of Business with a BS in Management. 
Janet Jacobson
Janet Jacobsen has a bachelor's, master's, and a doctorate in interpersonal communication from Arizona State University. She has extensive work experience in media, particularly newspaper editing and publishing, and in presenting public programs. She previously held adjunct and administrative positions at ASU and is currently a full-time instructor.
 Christine Muldoon
Christine Muldoon has over thirty-five years of experience in the area of persuasive communication. She is an educator, coach, researcher and consultant. She enjoys working with people in organizations of all sizes and in locations throughout the world.

Chris received a Master's Degree in Communication from ASU and an undergraduate degree in Speech and Theater from St. Louis University in St. Louis, Missouri. She is listed in "Outstanding Women of America." In 1998 she was inducted into the Arizona State University, College of Liberal Arts & Sciences, Hall of Fame. ASU's College of Liberal Arts and Sciences honored Chris for her distinctive business accomplishments in the field of communication by giving her the Distinguished Achievement Award in 2007. 
Rachel Sacco
Rachel Sacco is President & CEO of Experience Scottsdale and has been an integral part of the highly regarded Arizona destination marketing organization since 1986. She joined the Scottsdale Area Chamber of Commerce that year to lead its tourism division, which became the convention and visitors bureau in 1987. In 2001, Experience Scottsdale – then known as the Scottsdale Convention & Visitors Bureau – officially separated from the Chamber to become a stand-alone, non-profit organization with Sacco as its first president and CEO.
Sacco has been inducted into Scottsdale's History Hall of Fame, the Arizona State University College of Public Programs' Alumni Chapter Hall of Fame, the Arizona Governor's Tourism Hall of Fame, and the Arizona Culinary Hall of Fame. She has been named one of the "50 Most Influential Women" by Arizona Business Magazine, and Corporate & Incentive Travel magazine recognized her as one of the most successful women leading destination offices in the U.S. She has also been recognized for her community service and leadership in the city, being awarded the Scottsdale Area Chamber of Commerce's Business Volunteer Legacy Award, Scottsdale Rotary Club's Corporate Club Member Service Above Self Award, and Scottsdale Leadership's Drinkwater Leadership Award. Sacco is a national board member for the U.S. Travel Association, and she serves on the Arizona Lodging & Tourism Association's executive committee and the Fiesta Bowl's board of directors.
 Sarah Tracy
Sarah J. Tracy is Interim Director and a professor of organizational communication and qualitative methodology in The Hugh Downs School. She is a Distinguished Scholar of The National Communication Association, Distinguished Teacher of The Western States Communication Association, and Director of The Transformation Project, a consortium of faculty, students, and community members who seek to discover and promote creative change processes that encourage healthy communication patterns, collaborative group behavior, and equitable forms of social organization.  
 Michael Zirulnik
Zirulnik's research, teaching, consulting, and art practice focus on organizational effectiveness, negotiation, and risk mitigation to improve relationships, enhance communication, and elevate productivity. His work is largely influenced by best practices in emergency services and aviation. Previously, he was lead designer of a firm based in NJ and NYC and is the founder of a consultancy based out of Arizona. Zirulnik is also faculty of The University of Arizona College of Medicine-Phoenix, and Creighton University School of Medicine where he employs the arts and humanities to improve medical education, and delivery of care.
He serves on the leadership of the Training & Development Division and is past Chair of the Peace and Conflict Communication Division of the National Communication Association in Washington, D.C.. There, he also served as Sr. Fellow at the Center for Arms Control and Non-Nuclear Proliferation. Zirulnik's writing appears in numerous publications including The Hill, VICE, The Howard Journal of Communications, and Curator—The Museum Journal. He earned his BSc. and MCIS from Rutgers University, and his Ph.D. from Arizona State University.