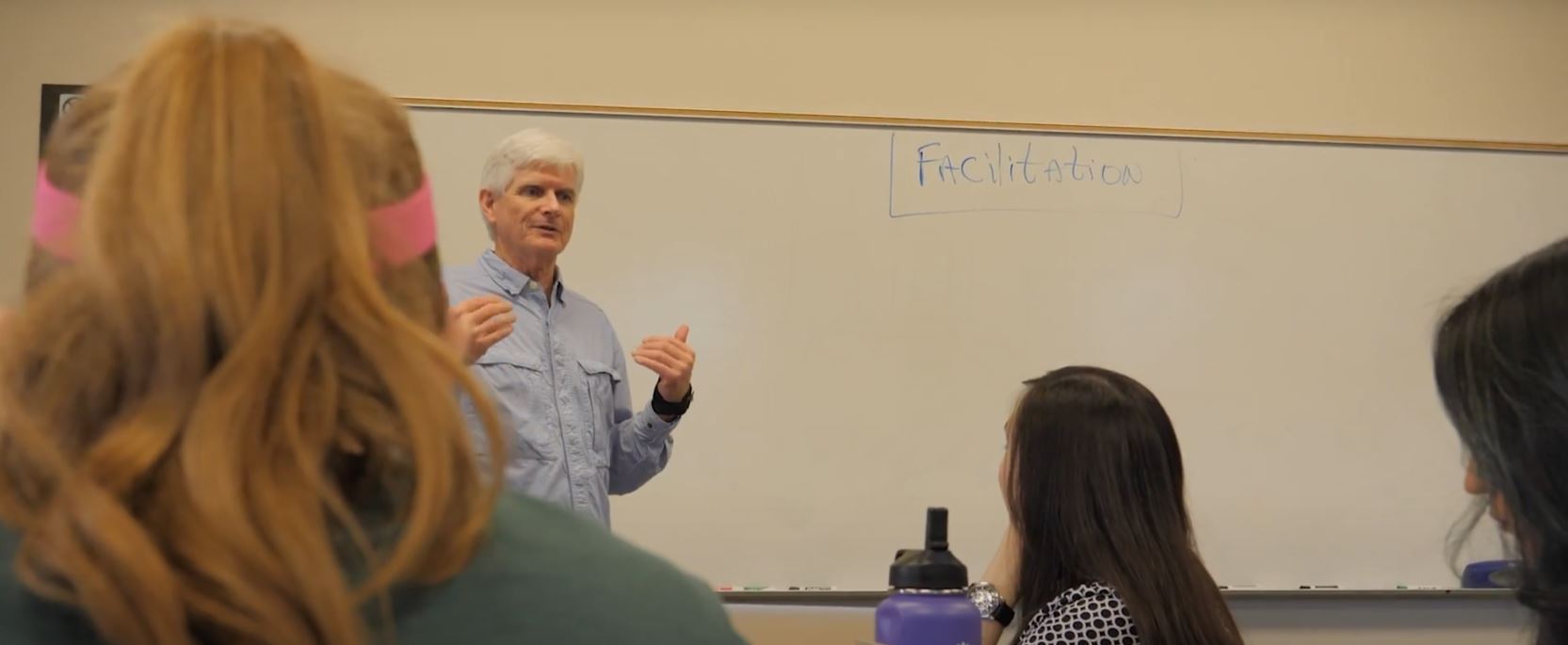 Jeanne Lind Herberger Professorship in Communication
Jeanne Lind Herberger Professor in Communication
The Herberger Professorship was created in 1998 with a gift from Jeanne Lind Herberger, a three-time alumna of the Hugh Downs School of Human Communication, including its doctoral program.
The position was designed as a three-year rotating professorship, providing the recipient with a financial stipend and allowing the school the flexibility to meet diverse and changing needs.
Recipients of the Jeanne Lind Herberger Professor in Communication 
2019-2022   Paul Mongeau
Paul Mongeau is interested in communication in relationships and the processes of persuasion and social influence. He has studied the earliest stages of romantic relationships, such as first dates, and his present research focuses on Friends with Benefits Relationships (FWBRs).  Mongeau also examines theories of how people understand and respond to messages that try to persuade through the creation of fear.
2016-2019   Sarah J. Tracy 
Sarah J. Tracy studies stressful workplace issues such as burnout, work-life balance, faking emotions, and workplace bullying, as well as positive types of communication such as compassion, engagement, and generosity.  
2013-2016   Benjamin Broome
Benjamin Broome is an intercultural communication scholar whose work centers on the theory and practice of sustainable dialogue and its role in peacebuilding. His research is focused on finding ways to help groups, organizations, and communities respond to conflict through dialogue rather than violence. 
2010-2013   Steven Corman
Steven Corman is Director of ASU's Center for Strategic Communication, focused on improving strategic communication in public-sector organizations. Over his career, Corman has published more than 50 articles, books, book chapters, and white papers, and holds three patents.
2007-2010   Jess Alberts
Janet (Jess) Alberts is a President's Professor. Her research focuses on conflict in personal and professional relationships. 
2004-2007   Daniel Canary
Daniel Canary is a lecturer in the School of Communication at San Diego State University. A current member of several editorial boards, Dan has been a co-author of over 40 research articles. His research interests include communicative processes regarding interpersonal conflict management, relational maintenance, and conversational argument. 
2001-2004   Judith Martin 
Judith Martin studies how individuals' cultural backgrounds influence their communication with and attitudes toward others.  She has published more than 70 research articles, essays, and books and received several awards for her research. She is an Emeritus Professor. 
1998-2001   Robert McPhee
Robert McPhee's scholarly interests are in organizational communication, communication theory, general social theory and (especially quantitative) research methods. He is an Emeritus Professor.